Supporting Journals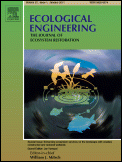 Ecological Engineering

The journal is meant for ecologists who, because of their research interests or occupation, are involved in designing, monitoring, or constructing ecosystems. It is meant to serve as a bridge between ecologists and engineers, as ecotechnology is not wholly defined by either field. The journal will be read and contributed to by applied ecologists, environmental scientists and managers and regulators, natural resource specialists (e.g. foresters, fish and wildlife specialists), environmental and civil engineers, agroecologists, and landscape planners and designers. The journal is also for engineers who, as a result of training and/or experience in biological and/or ecological sciences, are involved in designing and building ecosystems. The journal is of particular interest to practising environmental managers due to its multidisciplinary approach to practical problems and opportunities.
---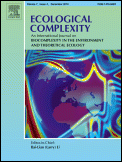 Ecological Complexity

Ecological Complexity is an international journal devoted to the publication of high quality, peer-reviewed articles on all aspects of biocomplexity in the environment, theoretical ecology, and special issues on topics of current interest. The scope of the journal is wide and interdisciplinary with an integrated and quantitative approach. The journal particularly encourages submission of papers that integrate natural and social processes at appropriately broad spatio-temporal scales.
---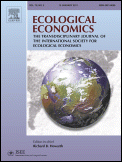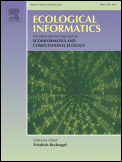 Ecological Informatics

Ecological Informatics is devoted to the publication of high quality, peer-reviewed articles on all aspects of ecoinformatics, computational ecology and systems ecology, and special issues on topics of current interest. The scope of the journal includes ecogenomics, information processing and transfer in ecosystems, computational approaches to ecological scales and complexity, computer simulation and forecasting of ecosystem behaviour, computational ordination and clustering of ecological patterns at micro- and macroscales, management of ecological data. The nature of the journal is highly interdisciplinary publishing high quality papers in the frontier between genomics, biology, ecology, computer and information sciences.
---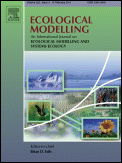 Ecological Modelling

The journal is concerned with the use of mathematical models and systems analysis for the description of ecological processes and for the sustainable management of resources. Human activity and well-being are dependent on and integrated with the functioning of ecosystems and the services they provide. We aim to understand these basic ecosystem functions using mathematical and conceptual modelling, systems analysis, thermodynamics, computer simulations, and ecological theory. This leads to a preference for process-based models embedded in theory with explicit causative agents as opposed to strictly statistical or correlative descriptions. These modelling methods can be applied to a wide spectrum of issues ranging from basic ecology to human ecology to socio-ecological systems. The journal welcomes research articles, short communications, review articles, letters to the editor, book reviews, and other communications. The journal also supports the activities of the International Society of Ecological Modelling (ISEM).
---

Ecological Processes

Ecological Processes is an Open Access peer-reviewed international journal devoted to the publication of high quality research, with articles on all aspects of biological, chemical, physical, and hydrological processes of ecosystem and landscape dynamics across spatial and temporal scales, while highlighting topics of current interest in certain issues. Emphasis is placed on techniques, approaches, and concepts, including but not limited to: descriptive, comparative, experimental, mathematical, statistical, and interdisciplinary approaches.
---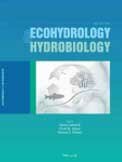 Ecosystem Services

Ecosystem Services, associated with the Ecosystem Services Partnership (ESP), is an international, interdisciplinary journal that deals with the science, policy and practice of Ecosystem Services in the following disciplines: ecology and economics, institutions, planning and decision making, economic sectors such as agriculture, forestry and outdoor recreation, and all types of ecosystems.
---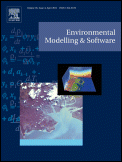 Restoration Ecology fosters the exchange of ideas among the many disciplines involved in the process of ecological restoration. Addressing global concerns and communicating them to the international scientific community, the journal is at the forefront of a vital new direction in science and ecology. Original papers describe experimental, observational, and theoretical studies on terrestrial, marine, and freshwater systems, and are considered without taxonomic bias.
---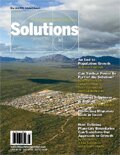 ---